I am a London/Berlin based Illustrator and Designer. Graduating from Camberwell College of Art, (UAL) with a BA Honours in Drawing in 2014, I specialise in digital and editorial illustration, live scribing and storyboarding. I am always looking to collaborate on new projects.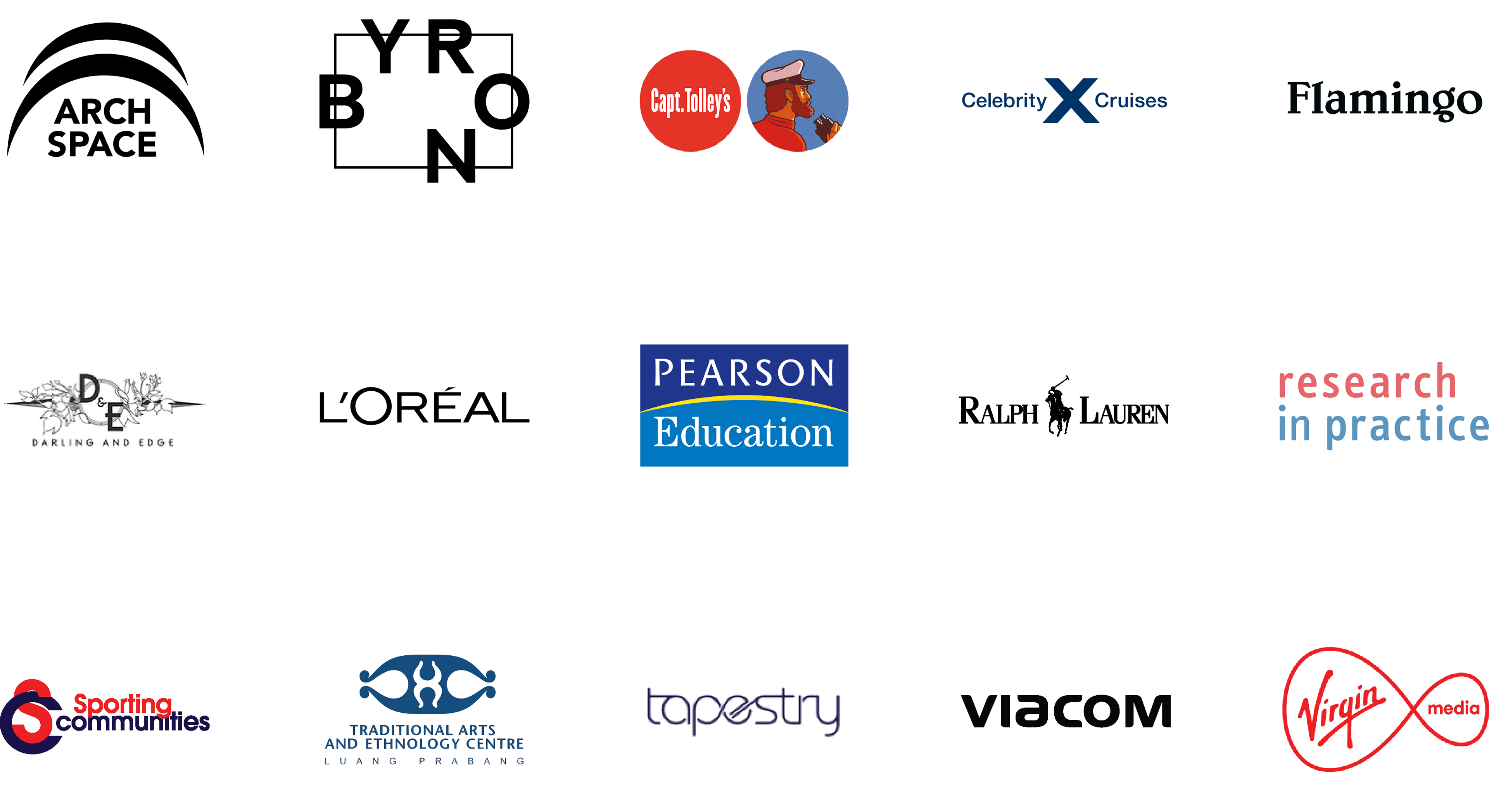 "Sarah is my go to person for illustration, she's really versatile and full of great ideas as you'll no doubt see on her website. Over the last couple of years I have worked with her to deliver projects for Ralph Lauren, Celebrity Cruises and Viacom. Her creativity and professionalism are exceptional and can always be relied upon to deliver on time / to the brief. 

She also has a rare talent for live illustration, capturing the essence of meetings and providing engaging real time visual aids. Helping people to express their ideas as well as creating visual reference points so they can build on ideas together thought the session. I would fully recommend Sarah for a whole swathe of illustration work, from conception to execution."
TJStudio, London - www.tjstudio.co.uk
-
"Sarah worked with our museum in Laos to create illustrations for a pop-up exhibition about textiles and to create children's t-shirt designs. We found her to be a talented illustrator and a pleasure to work with. She is not only skilled in multiple styles, she was able to convert our inspirations and abstract ideas into drawings that embodied our work and content."
Tara Gujadhur, Co-Director
Traditional Arts & Ethnology Centre, Luang Prabang Laos
If you have any questions or would like to work with me, I'd love to hear from you.